Many people are searching more and more best solar companies near me. Solar energy is booming in the US. The industry is growing around 13% annually, and in 2016, solar energy provided just under 3% of all US power.
The projections are promising for continued economic growth in solar energy, so it's important to be aware of the solar companies near you. However, just because they're nearby doesn't mean that they're the right fit. To find out which company is most appropriate for your needs requires some research and comparisons.
Why choosing solar energy?
The main reason people choose to go solar is to save money on their electric bill. In 2016, the average American household paid $102 a month for residential electricity. In large cities like San Francisco and Los Angeles, that number can skyrocket to $200.
With the rise of many solar companies also comes the rise in solar energy salespeople. Finding a reputable company from which you can buy solar panels is key to making the best decision for you and your home.
How to find the best solar companies near me?
But with so many different companies vying for your business, how do you know which ones to choose? We want to make it easier for you by going over a few tips for finding a company that will suit your needs.
1. First be aware of of door to door sales people
Most of them work in a commission based model and they are going to try to sell you hard. If you have a lead from a friend or have checked out some websites then it's ok to let them into your home.
Just remember that over half of the solar companies also sell roof windows and other products. So if their pitch is "We can install solar for free, just pay us back over time" be aware they might be thinking of adding on other products at the end of the day.
2. The internet is a wonderful place to start
The internet is great because there are a lot of benefits there to help you decide which company to go with. Here are a few things to consider when deciding who you want to hire. Make sure you do your research before calling any of the companies.
3. Learn about solar panels
For roof or solar panels, there are some companies that will install both without you needing to pick them out yourself. If you are interested in these options it's helpful to be aware of this feature so you have a look at the equipment on offer before making your decision.
You need to ensure that the company can provide products that suit your needs and style of home. All the companies here offer different styles of product, but more often than not they will all serve similar purposes.
4. Ask for rebates
Many companies will offer rebates for their equipment, or they might offer additional discounts if you sign up for a certain length of time. This might be part of the reason that they're petitioning you to come on board with them, but it's also very possible that you can save money down the road by simply asking about these things before hopping aboard.
5. Ask for a contract
Be sure that you know exactly what you're getting into before signing any paperwork. Ask the salesperson questions about what services are included, what you get for your investment, and any other details that are important.
6. See where the headquarters are
If you need to go with a solar install company you should look for one that is headquartered in your city. This will help to ensure that you get the best service possible, but it will also give you some more local knowledge.
7. Ask for addons to your panels
Lighting , HVAC , or some other product can be added on at some point after you've decided to go solar. These products are often an added service or service package, and it's important to be aware of this. If you're not sure what it means for the solar company to provide an HVAC install, ask them about it first.
Bonus tip:
Be sure you know the company's business model . There are many different models of how companies work - some are fully contracted with their customers, some are fully owned by the customers themselves, and some are a hybrid of both.
Look for online reviews
Compare and compare and compare, and then compare some more. Look at consumer reviews on sites like Yelp and Google, and while you're at it look at local publications like the San Francisco Bay Times.
It doesn't cost any money, all you need to do is look around your city for other people complaining about their experience with the company.
Also, ask for certifications
There are many nonprofit organizations that seek to facilitate solar energy growth, and many of them do this by providing certification for solar companies. These certifications are often the best guarantee that you're getting a high quality service.
It can be difficult to make the choice of who is best for you, but now you have some helpful tips to help guide your decision.
Request quotes from more than one company
One of the things that makes it difficult to make a decision is the fact that every single solar company has a different approach to solving your problem.
By looking at multiple companies, you'll be able to compare apples to apples and make the best decision.
Be ware of any shady sales tactics
These companies want your business just as bad as you want to save money, and they'll try very hard to make it happen. Some of their tactics will be subtle, but others will be more obvious.
Keep an eye out for anything that seems odd or doesn't make sense. If they're saying something that sounds too good to be true, it's probably a bad idea to trust them.
By following these guidelines , you'll find that you can make the best decision for yourself. You'll be able to compare companies easily, and you'll be able to trust that their services are valuable.
If you're looking for solar companies near you, be sure you take the time to look at the options we're providing including solar power benefits .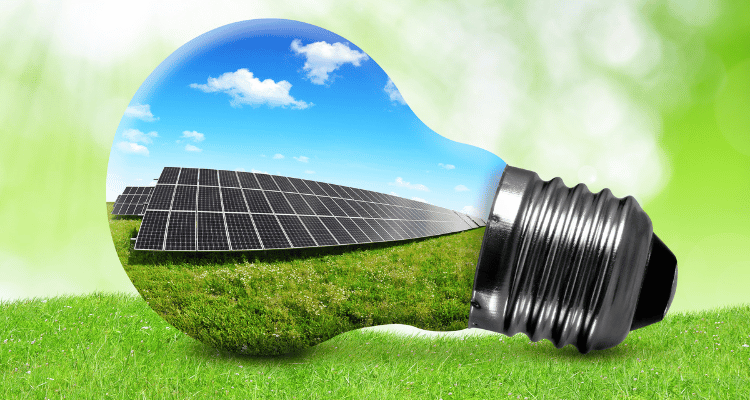 The Environmental Benefits of Solar Energy Request A Quote Contents What is solar energy? Solar energy is…