Want to know which solar panel companies to avoid? In United States, solar energy is quickly replacing fossil fuels as the cheaper and more environmentally friendly option. Solar panels are now becoming less expensive than ever before, and there's never been a better time to invest in solar energy.
Most states offer incentives to home and business owners who install solar panels. In this article, we'll tell you how you can protect yourself from unscrupulous solar panel companies and how solar panels work.
Solar energy is generated by converting the sun's energy into electricity and uses photovoltaic (PV) technology to do so. Solar panels are made of silicon, a material that absorbs sunlight and transforms sunlight into electricity. The generated electricity is then stored in batteries for later use.
This technology is become more and more accessible due to the increasing popularity of solar energy. However, some individuals are trying to make money by taking advantage of the growing demand for solar energy. With increasing popularity comes an increasing number of unscrupulous solar panel companies.
The rise of solar companies
Many solar companies are being created every week , but most of these companies are not worth your time. These solar companies target new investors and make it their task to manufacture a glamorous spotlight with the help of a common man. To buy a solar panel, people often fall for scams and scams.
Also, companies that are not solar companies but have a big sales team are switching to solar because of all the incentives and how easy is to get in. They partners with solar providers or become a reseller of other solar companies.
You end up paying high fees of commissions to companies that are not familiar in the energy industry, and can't provide you the direct support you need. Instead, you will go signing a contract from a third solar energy entity. and you would save thousands by going to that company directly.
What do you want to avoid when it comes to solar companies?
There are many things to look for, for example :
1. Be careful about solar companies that only seem to be sales oriented or uneducated about solar. Companies that offer you high commissions for signing up with them are just looking to make money.
2. Make sure you contact the company you're interested in directly, and avoid paying commissions to middlemen.
3. Solar panels often come with warranties of at least 20 years, so always check if the panels are covered by the manufacturer's warranty before you buy them.
4. Make sure that the solar panels you're interested in meet your expectations. The company you choose must be able to perform a valid inspection on your panels and make a full certification on the solar panels you buy from them.
5. Be suspicious of companies who don't have online sales. If you want to install your solar panels, make sure they have a store where you can go and see what it looks like after installing it, as well as some options for customization.
6. Be wary of companies that pretend to be face with the government. They often use people with connections to local governments or even the president himself.
7. Make sure they have all the right licenses to do business in your state.
8. Make sure they are experienced in dealing with customers and installations, as well as making sure that they fix any problems within 30 days or less, especially if you live in an area prone to storms or other elements.
Questions to ask
Also, another great advice to avoid bad solar companies is to ask the right questions. Asking questions can help you make sure that your solar panels will be installed correctly and can help you avoid any surprises.
Also, being honest is the best way to go when it comes to solar energy. If you do find a bad company, make sure to let them know about it.
Below are some questions you should ask the company you are interested in purchasing your solar panels from.
What are your experience in installing solar panels? Have any problems with previous customers?
Don't be scared about the answer, if the company does not give satisfactory answers for these questions, maybe they're not a good company for you.
What type of warranty will you give me?
What is your equipment capacity and how many solar panels do you have?
How many people can install my solar panels?
How many people does a solar panel company need to have to do the installation locally? These numbers are very important, as you don't want to be installing someone else's plants. Otherwise, they may not be trustworthy.
Things to look for
If you are looking online for a solar companies you can check for the following things.
Make sure the company has a good reputation in the market. check their reviews to see people's experience with them.
Make sure they can deliver to your state, if you live in another state. Most states have an incentive for people who install solar panels so it is important that you can get your solar panels delivered to your home.
Make sure the company has a good reputation in the market. check their reviews to see people's experience with them. Places like Google, Yelp and Facebook can be a great place to see what others are saying.
Make sure they can deliver to your state, if you live in another state. Most states have an incentive for people who install solar panels so it is important that you can get your solar panels delivered to your home.
Make sure you are working with a solar company directly. Do not sign a contract to get a solar panels from a reseller or an intermediary. You will save money by going directly to the company you want to buy your solar panels from.
Make sure you can get a free solar evaluation from them. If you are interested in getting the best solar panels for your home, make sure they can give you some free information on how it is installed.
Check for rebates and financing options in your region.
The company should be able to meet in person in the near future. Sometimes, a company will send a salesperson to present its service and products, so it is important to go directly to the source and do personal business with them.
Do they have all the right licenses and certifications? Make sure they have all the right credentials before you buy from them. Verifying their licenses takes only a few minutes, but it can save you thousands of dollars and lots of headaches later.
Conclusion
The bottom line is to take your time when you are researching a solar company. You can save thousands of dollars by going to a good solar company that you know, as opposed to one that only seems to be selling. Getting a solar panel installation from a reputable company can help you save money as well as the environment.
Also, be aware that companies exaggerate about their products and their service charges. They will try to make them seem better than they really are by exaggerating things like the warranty, the services they can do and anything else about their services.
Get multiple quotes from a few different companies before you decide on one. Solar panels are an investment that will last the rest of your life. You want to be sure that your investment is a good one.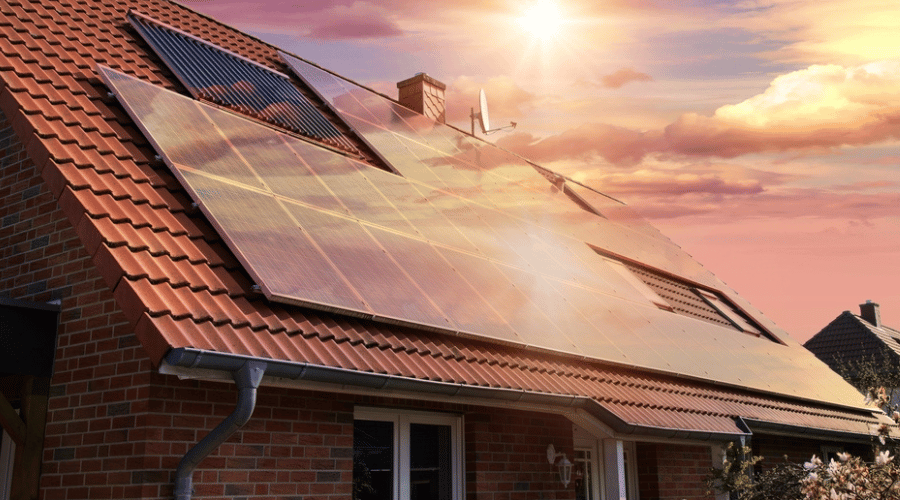 As we advance into the 21st century, the importance of transitioning from finite, pollutant fossil fuels to…